I dream of a better world
with nano-bubble technology​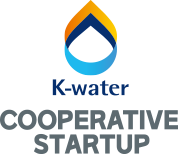 "As a nanobubble developer, honour tech inc dreams of a better world."
The World We Dream of,
Clean and Safe drinking water every individual can access
No hunger and no malnutrition in the world
Clean streams, rivers, ponds, and lakes without any pollution
Healthy and sustainable environment, as a legacy for future generations.
To make our dreams come true,
We are relentlessly working towards the advancement of nanobubble technology, striving to achieve our goals and create a better world for all.
CHUN, SUNG JAE
CEO & Founder of Honour Tech Inc
We firmly believe that nanobubble technology has tremendous potential to solve the critical problems facing humanity today. Our vision is to create a world where everyone can benefit equally from innovative technologies.
To achieve this goal, we are committed to conducting research and development based on several core principles.
We think people are the most important. We believe that advanced technology can bring convenience and benefits to people's lives, and we are committed to the development of nanobubble technology to realize this vision.
We believe that everyone should have equal access to the benefits and convenience of nanobubble technology. While there may be differences in performance and effectiveness based on individual circumstances, the positive impacts of good technology should be available to all, from capitalists to poor farmers.
We believe that no matter how good the technology is, it is useless if it does not meet the needs and circumstances of the customer. That's why we place customer satisfaction at the heart of everything we do, ensuring that our solutions are tailored to the unique needs and requirements of our clients.
Trust is the foundation of our relationship with our customers. That's why our fourth principle is transparency and honesty. We are committed to presenting our technology and solutions in a clear, accurate, and fair manner, so that our customers can make informed decisions based on facts and evidence.
Based on these principles, our ultimate goal is to establish Honour Tech as a trusted leader in nanobubble technology, known for our commitment to excellence, integrity, and customer satisfaction. We are dedicated to achieving this goal through our ongoing research and development efforts, our focus on customer service and support, and our unwavering dedication to our core principles.
Honour Tech is an innovative startup company dedicated to developing affordable and trouble-free technology that keeps our environment clean, safe, and healthy. Our mission is to support and pursue the Sustainable Development Goals 17 of the United Nations by creating solutions that promote sustainability and environmental stewardship.
STARTUP
Honour Tech is a startup specialized in nano bubble technology established in 2018. However, since 2016, before the establishment of the corporation, we have been developing products and supplying them to the agricultural market in Korea.
DEVELOP AFFORDABLE AND TROUBLE-FREE TECHNOLOGY
We have tried to develop products that are as affordable and trouble-free as possible so that farmers and fishermen who are economically weak can use nanobubbles at their sector and acquire economic benefits.
KEEP OUR ENVIRONMENT CLEAN, SAFE AND HEALTHY​
We believe we have a duty to provide a cleaner environment and share a better life for our children and the poor. Therefore, we are working tirelessly to develop better nano bubble technology.
SUPPORT AND PURSUE 'SUSTAINABLE DEVELOPMENT GOALS' OF UN
Every year, millions of children lose their lives due to water pollution and food shortages, highlighting the pressing need for action. In response, the United Nations has identified 17 Sustainable Development Goals (SDGs) that aim to tackle global challenges and create a sustainable future for all.