AFFORDABLE AND REVOLUTIONARY
NANOBUBBLE TECHNOLOGY
FOR WATER VALUE CHAIN MANAGEMENT​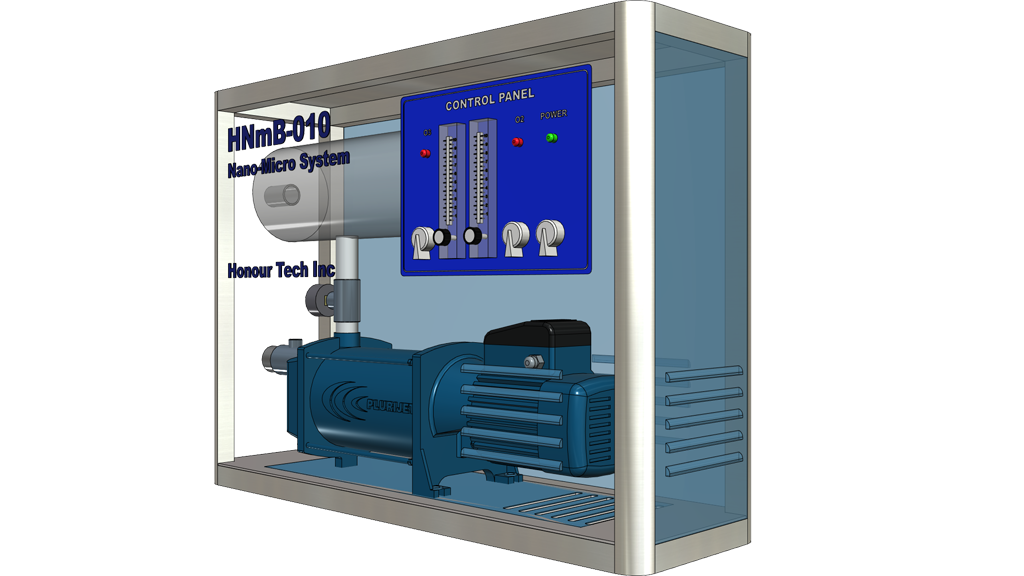 'Honour Tech is a Korean startup that has its own original technology of nanobubble and develops and supplies affordable and revolutionary nanobubble products.'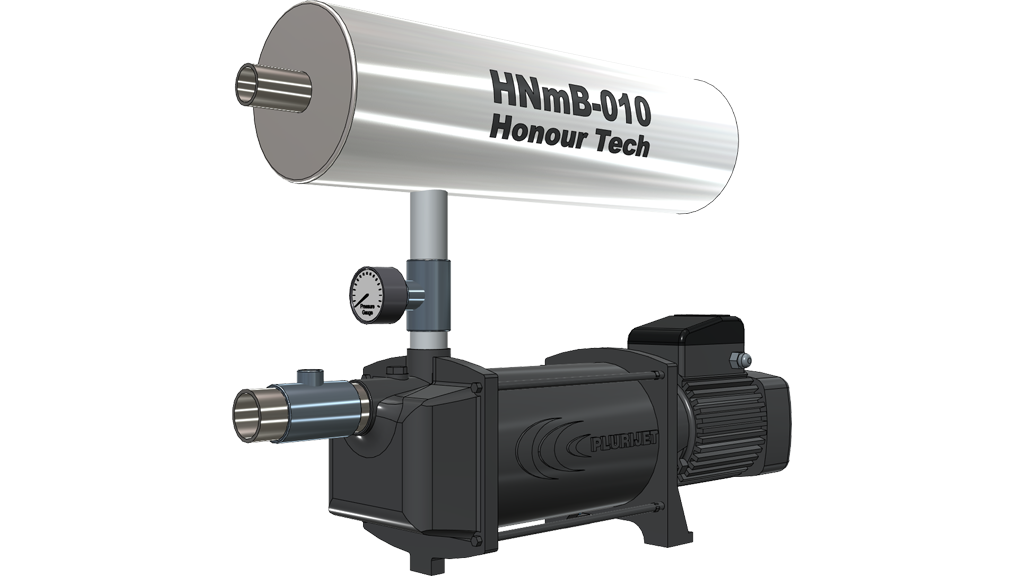 Despite its high potential in various industries, nanobubble technology has not been widely applied due to high costs, high energy consumption, and misunderstandings caused by mis-marketing.
Honour Tech Inc. is committed to overcoming these challenges by continuing to develop cutting-edge technologies that can be applied to a wide range of industries, including water treatment, agriculture, and fisheries.
' Nanobubbles in the dictionary meaning are very small bubble with a volume equivalent diameter ofless than 1 μm, also called ultra-fine bubbles. '
Nanobubbles for the industry are tiny bubbles of gas, typically around 100 nanometers in diameter, that can exist in water and other liquids. Unlikely normal bubbles, nanobubbles are stable and can persist for long periods of time, sometimes days or even weeks.
Nanobubbles have unique physical and chemical properties and are superior to other aeration methods. Therefore nanobubble technology is used in a variety of applications, including water treatment, agriculture, aquaculture, food processing, and other industrial areas.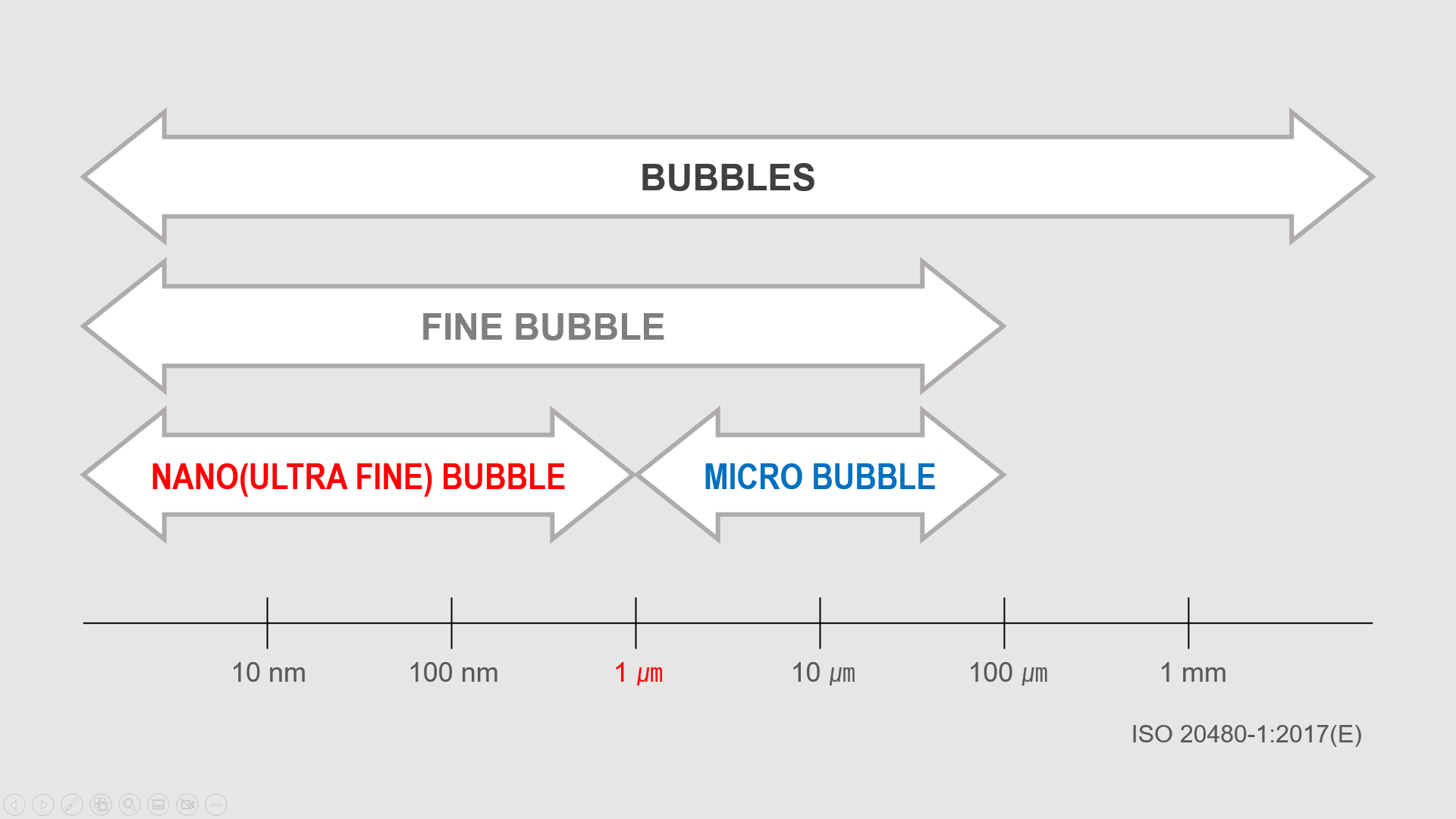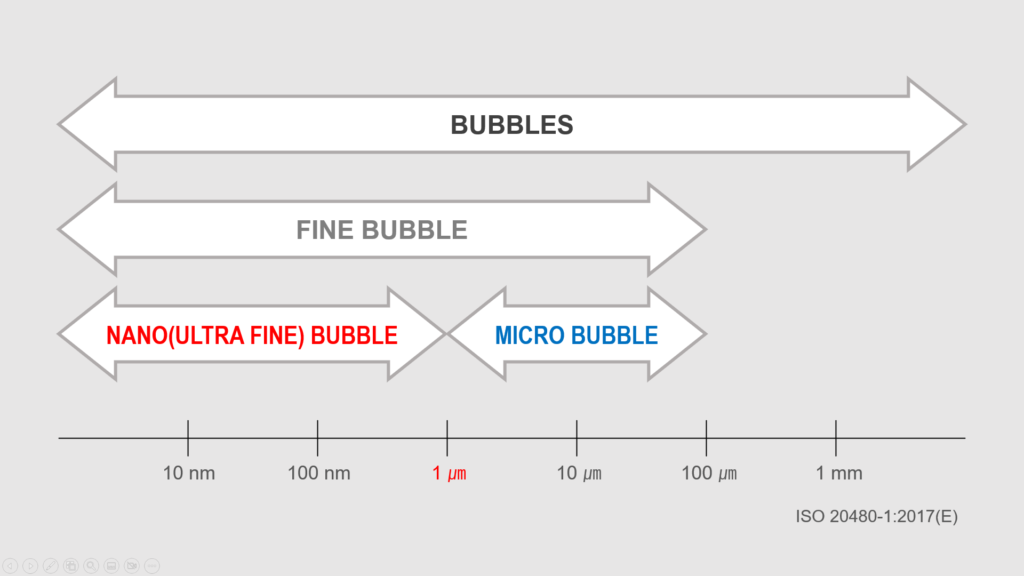 INDUSTRIES WHERE NANOBUBBLE CAN BE USED
Nanobubble technology is the most environmentally friendly method for water resource management and water quality improvement. Honour Tech develops and supplies cost-effective products based on its unique nanobubble technology.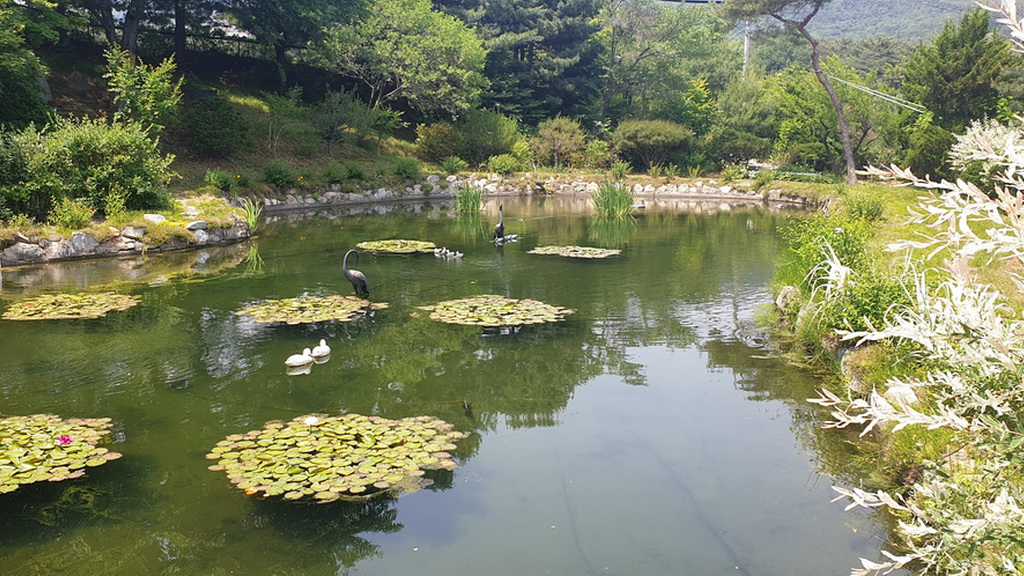 Honour Tech Inc's high-concentration dissolved oxygen supply device is developed based on nano-bubble technology and can be applied to a wide variety of industries such as water treatment, agriculture, and aquaculture. Therefore, it can be used in various fields such as agriculture and fisheries for the purpose of improving productivity and quality, pond (hazard) management for the purpose of removing odor and improving water quality, and fountain or swimming pool management for the purpose of sterilization and turbidity improvement. there is
FEATURES OF OUR NANOBUBBLE TECHNOLOGY
Honour Tech's proprietary and innovative nanobubble generation technology is based on the IN-FLOW METHOD and was developed by mixing several bubble generation methods. The high-quality nanobubbles meet the ISO TC281 standard for ultra-fine bubble definition.
There are several methods for generating nanobubbles, and the choice of method depends on the specific application and the desired properties of the nanobubbles.
At Honour Tech Inc, we have developed our own innovative In-Flow Method, which combines gas pressurization and microfluidic channel methods to generate high-density and real nanobubbles.
The in-flow method produces the densest nanobubbles of all bubble generation methods we have tried.


Our nanobubble technology is a real nanobubble that is created through a single treatment rather than several iterations.
Our nanobubble technology produces very high-density of nanobubbles depending on the gas input.


VARIOUS DERIVATIVE TECHNOLOGY​​
As part of our commitment to advancing the field of nanobubble technology, we at Honour Tech Inc have developed a range of derivative technologies, including Nano-Micro and Micro-Nano. These innovative technologies build upon the advantages of nanobubbles while also addressing any potential disadvantages.
By tailoring the size and properties of the bubbles to specific applications, we are able to offer enhanced performance and efficiency across a range of industries, including water treatment, agriculture, food processing, and biomedical research.
DERIVATIVE PRODUCTS BASED ON CORE TECHNOLOGY
' Honour Tech Inc has developed various derivative technologies and products that can generate nanobubbles with lower pressure and power consumption to meet the various needs of consumers, and consumers can use nanobubble technology at a lower cost. '